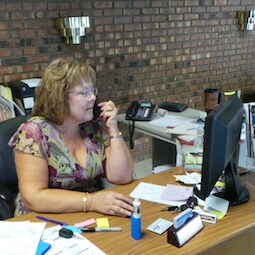 Fleet customers needing commercial vehicles are a different breed of buyer. Chassis cabs, transit vans, SUVs, cutaway or pickup trucks and basic sedans are most commonly bought for commercial use depending on business needs. Not only is low maintenance important but also the ability to withstand high mileage and the strains of everyday haulage, whether for passengers, cargo or daily deliveries. Most of all, businesses need a vehicle supplier that offers the best volume discounts on fleet purchases.
Specialized Fleet Department
Ernest McCarty Ford has its own full-time Fleet Department to address both vehicle and pricing needs, as well as separate web pages to view vehicles online. Unlike some dealers, fleet sales are not handled by showroom salespeople in between family sedans or sporty convertibles. Popular new and used Ford fleet models include:
F-150 Pickup truck
E-450 Cutaway truck
F-350 Chassis truck
Transit 150 van or wagon
Escape, Fusion, Focus and Taurus sedans
Many can be configured for alternative fuels like ethanol, biodiesel or compressed natural gas for significant cost savings.
There are never hidden fees, documentation, preparation or delivery charges aside from the state title fee. We also offer a lower sales tax rate than other dealers. For fleet sales or service, you always work with the same person from start to finish. Visit us today for your fleet vehicle needs.